Aim
To promote the development of doctoral students who can contribute to the sustainable development of the international community.
 For this purpose, the "HU SPRING" was established as a place where students can discuss the development of society beyond their own area of specialization, and subsequently, foster comprehensive knowledge and autonomy to create emergent innovations in science and technology.
Why is comprehensive knowledge necessary?
To realize the future that we want, students need to gather diverse knowledge by going beyond organizational boundaries, regardless of their respective areas of specialization, thereby solving any challenges.

Program Management Vision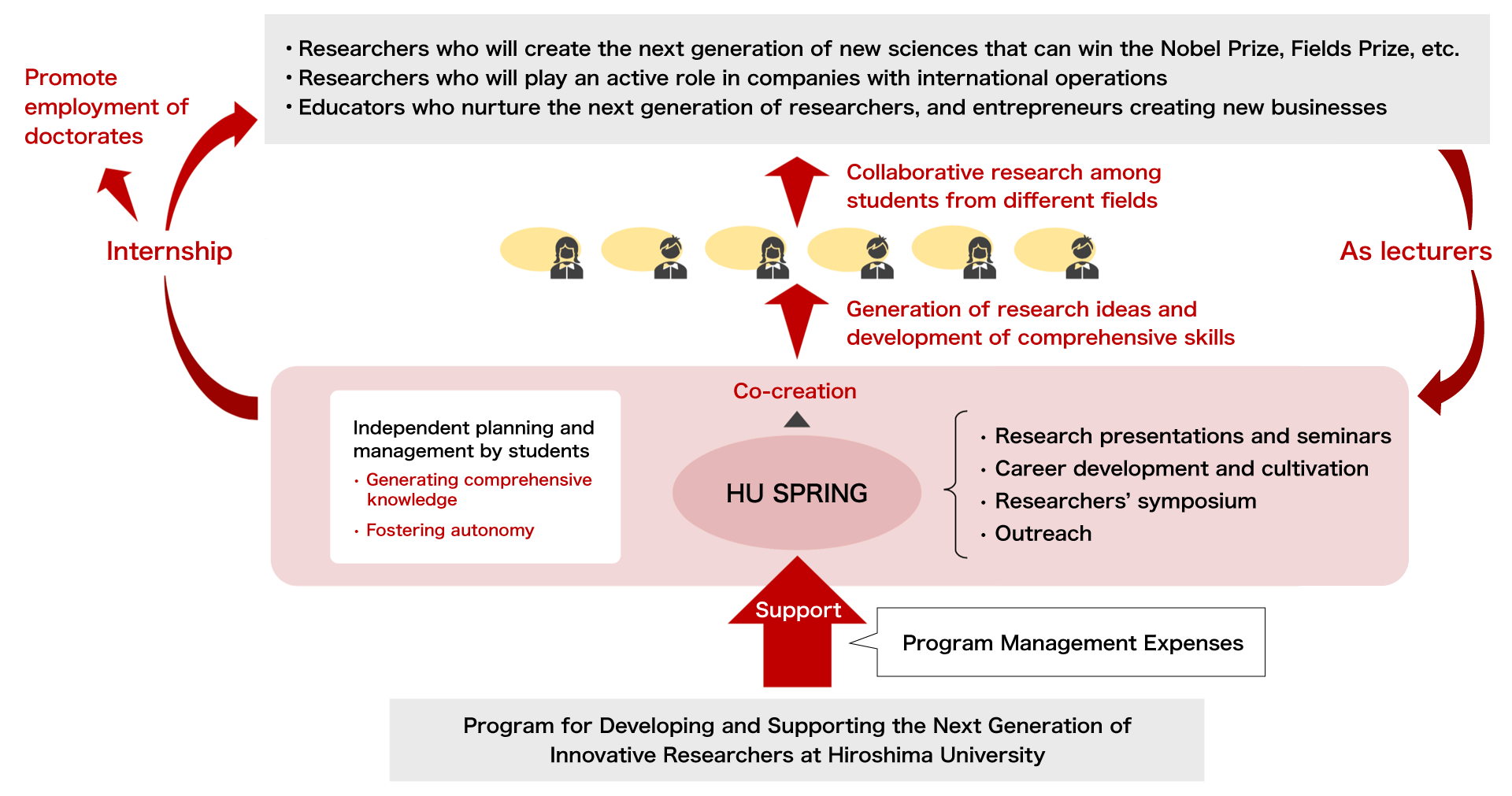 Support Structure
Under the Program Management (PM) Director, teams in charge of different tasks are assigned, along with a faculty member supporting the program management from each graduate school, to assist the members of the Society with their various activities and career paths.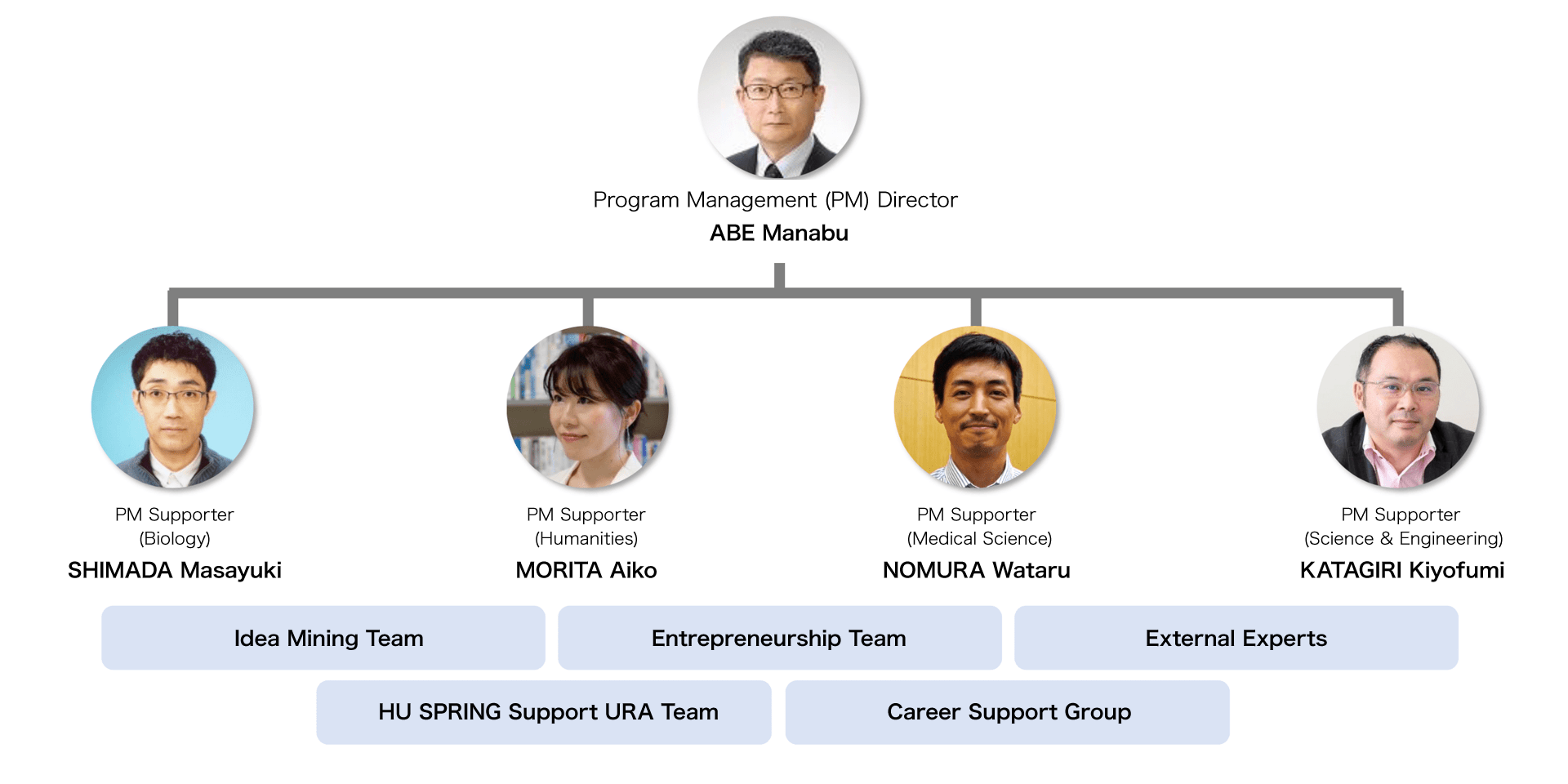 Activities of the HU SPRING
The activities of the HU SPRING will be undertaken independently by the members, and if necessary, support will be provided from the above-mentioned Support Structure.
The members will propose familiar social issues and what they want to implement within their respective groups, and strive to solve the issues and realize the items they want to implement through Group Work.
Within the Group Work, the members engage in discussions and activities towards achieving the set goals while incorporating the knowledge and views of their group members from different fields as well as their own specialties.
Through interaction not only within their own group but also between other groups, mutual sharing of knowledge will be developed, thereby acquiring comprehensive knowledge and developing the ability to see things from a bird's-eye view.
The results of the examination of the set issues, and the planning and progress of events will be reported at the Annual Report Meeting, and the other members will evaluate them. Groups that receive good reviews will be rewarded.
Each group consists of members from each grade, from each of the four respective graduate schools, with a mixture of Japanese and international students.

Events organized using the Program Management Expenses
At the HU SPRING, the following two types of events will be organized and implemented using the Program Management Expenses.
1) Events organized by the University, with the core of events being formed by seminars which are designed to improve the abilities necessary for career development.
2) Events organized by the HU SPRING members, who must go through the implementation scheme detailed below, but can develop plans at their discretion.